Hi! This is Melanie, better known as The Savvy Mompreneur on Instagram. My page is a mix of motherhood, fashion, beauty, lifestyle, and decor.  Oh, and you may see my 4-year old, Savannah Joy, make an appearance, here and there. After all, she was the inspiration behind my name & my page!
(This is me! Melanie. I enjoy getting in front of the camera, every now and again. Ya know, after I have had a few glasses of wine. Nice to meet you!)
Today I wanted to share a #Decohack with you! We all know the excitement and anticipation that leads up to a decor-lovers favorite time each season: Decocrated Box Delivery Day.
You obnoxiously press the refresh button on the tracking page. You may or may not send out a couple annoying, 'Where is my box even though I know it's on its way, and I am just impatient,' emails leading up to delivery. You creepily stalk your mailman as he pulls down your street. Finally, you hear the beautiful sound of your happy mail being dropped off, you run outside and tear into it. Yes, sometimes even on the front porch. I mean, it's like Christmas morning, for moms; minus the wine, well, maybe.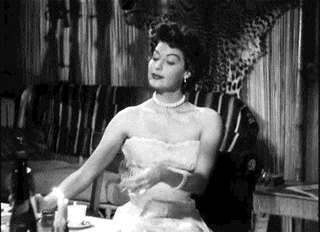 So, I have a question for all of you ladies who look forward to unique, high-quality decor being delivered to your home four times a year.  Have you ever taken a peek at the items in the box and felt a bit unsure about them?  Not because you don't love everything (because come on, anything in the Deco box is going to be pretty fabulous), but because the colors don't necessarily complement your décor?  You sit there asking yourself what you are going to do with these beautiful pieces that just don't vibe with your personal style.
Well, guess what, ladies?  I have a simple answer for you.  You #DecoHack it. How? With PAINT.  Yes, paint. Not a gallon, not a quart, and to be honest, you may only need a tiny 8 oz. bottle.  It does wonders and completely transforms a look. Trust me.
I'll be honest with you, there were a few things in the spring box that didn't automatically compliment my rustic themed décor.  After all, this isn't a "farmhouse décor box," but I didn't close the box and throw it to the back of my closet. Instead, I decided to tap into my creative side and use my love of all things DIY.  I was really looking forward to adding my own personal touch to some pieces. 
The first item on the hacking block is the gold cups and tray included in the Decocrated Spring Box.  First of all, let's be real, these are already pretty darn fabulous just the way they are, but I had an idea on how I wanted to #DecoHack this set since the gold just did not really match my particular style.
I wanted the set to have a more rustic-farmhouse look and feel, so I ran to Michaels (one of my favorite craft stores) to buy some supplies.  I bought FolkArt home décor chalk paint in the color, French Linen, and for the paintbrush I grabbed the Chip Brush Set from ArtMinds for less than $4!  Now that's a steal!. You can really choose any color you like; whatever best matches your style. They have a ton of different shades!  
Oh, and just a little FYI - you can always use a 40% off Michaels coupon to save even more on already discounted items!  You don't have to break the bank to be crafty.
After I reluctantly left Michaels, because who couldn't spend hours and way too much money there, I headed over to Hobby Lobby, another one of my favorite and most addictive stores.  I was determined to find the prettiest, most colorful, spring flowers and greenery to complete the look. Because I mean, who doesn't love a splash of color in the spring? And you can never have enough flowers, right?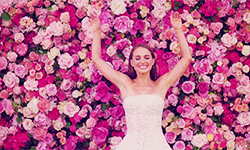 After walking up and down the aisles (several times ), and putting back a bunch of things I just didn't 'need,' I ended up spending $10 and left the store with (only) 3 different flowers: blue, yellow and purple.  They complimented each other and the rest of my home décor so nicely.  My self-control and savvy shopping skills impressed me, too. 
I rushed home from both stores, feeling proud of my awesome finds and bargain shopping, and I began my #decohacking.  I painted the inside, outside and bottom of each cup and tray with the Fresh Linen chalk paint. It took only a few coats to achieve the look I had in mind, and then I let it all dry overnight. 
The next morning, I placed the three flowers into one of the cups.  To add a sweet, spring touch, I stuck in a beautiful, natural-looking butterfly I snagged from Hobby Lobby.  To finish off the look, I arranged some mixed greenery and baby's breath into the bottom tray.
And that was it. For under $20, and a much-deserved trip to two of my favorite craft stores, I was able to #decohack my gold cups.  I managed to completely change their look to reflect my style with some paint, flowers and a little imagination.
As a busy SAHM of a 4-year old little girl, I do not have a lot (if any!) free time.  I mean, free time?  What's that?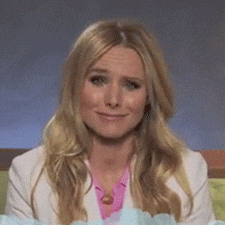 So when I receive my much anticipated Decocrated Box each season, it is like Christmas morning for me. I love ripping it open to see all of the unique decor the team has put together. 
And if I am being totally honest with you?  I truly enjoy thinking of ways to #Decohack an item or two from the box.  It allows me to remove the mom hat for a little bit and put on the Joanna Gaines hat, and to a mom, switching roles, for even a few hours, is a really great feeling.  Doing something I love, expressing myself, tapping into my creative side, decorating my home; It helps a mom like me, feel like more than 'just a mom.'
Well, now that I've shared with you my #decohack, let's be friends? Follow me @TheSavvyMompreneur on insta, and please tag me on all of your hacks! I love all things crafty!
Melanie, The Savvy Mompreneur